Kitchen Splashbacks Morden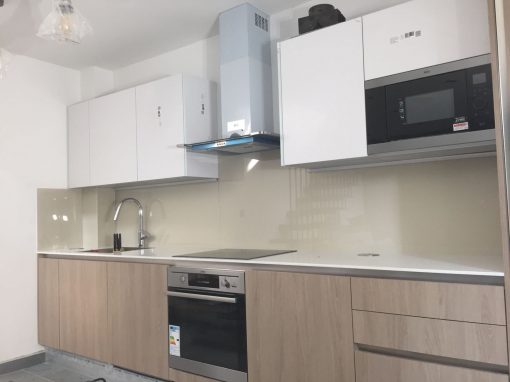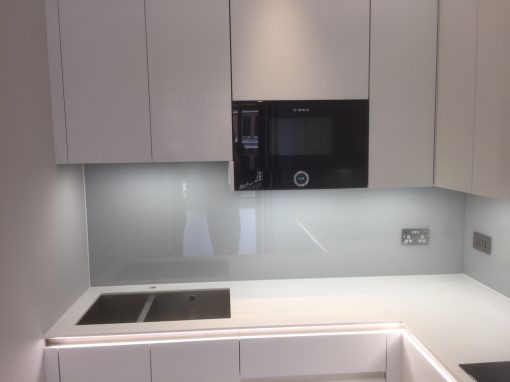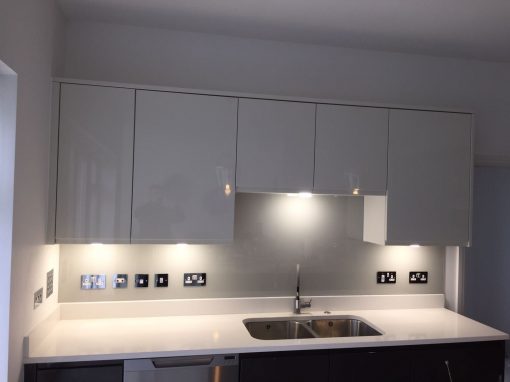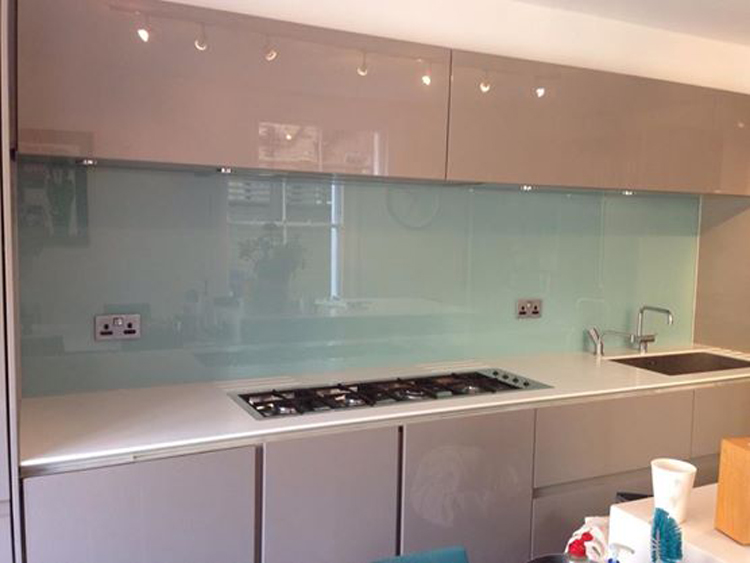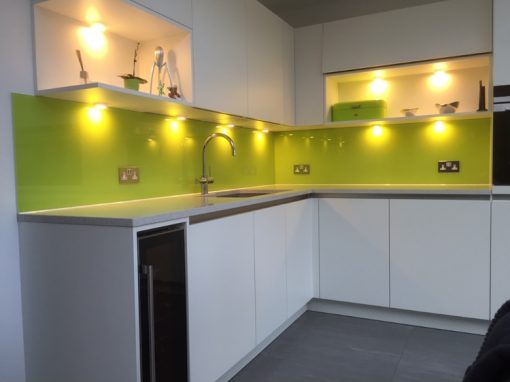 When designing a new kitchen for your Morden home or sprucing up an existing kitchen there are many design elements that will set the kitchen apart.  You can personalise your Morden kitchen in a whole host of ways from choosing eye catching kitchen splashbacks, to opting for high spec appliances or smart wifi-enabled gadgets.
In many contemporary Morden kitchens the area around the oven or range is becoming a visual focal print.  Cooker hoods have become a consistent feature of many modern Morden kitchens.  The large canopy of the increasingly prevalent chimney-style cooker hood above the hob naturally draws the eye.  Given that the area around the hob has become the focal point of the contemporary Morden kitchen, it makes sense to incorporate kitchen splashbacks in the gap between the cooker and the hood that are beautiful and desirable to look at.
In our opinion there is no material more aesthetically pleasing than coloured glass.  Coloured glass kitchen splashbacks make a Morden kitchen pop.  Coloured glass kitchen splashbacks can transform the room bringing luminosity to your Morden kitchen whether you choose a vibrant red or green, or a toned down cappuccino or iced grey hue.
Get in touch with Southern Toughening Glazing Ltd today.
Want to know more?
To find out more about any of our glazing services, please contact us today.