Kitchen Splashbacks Banstead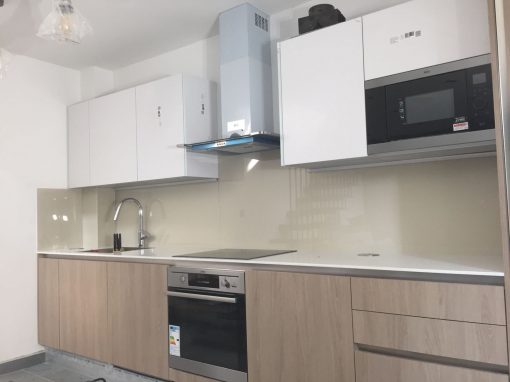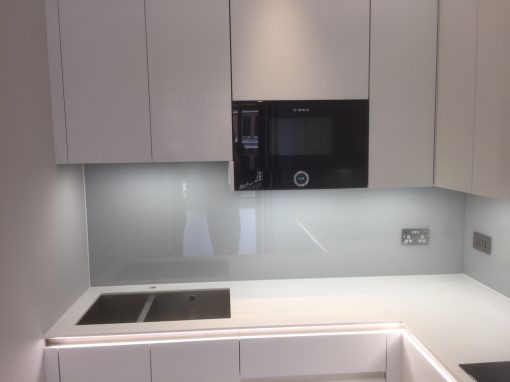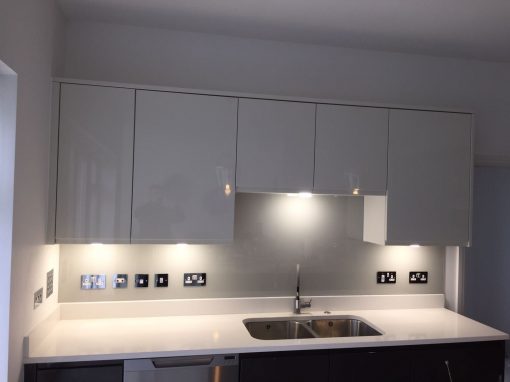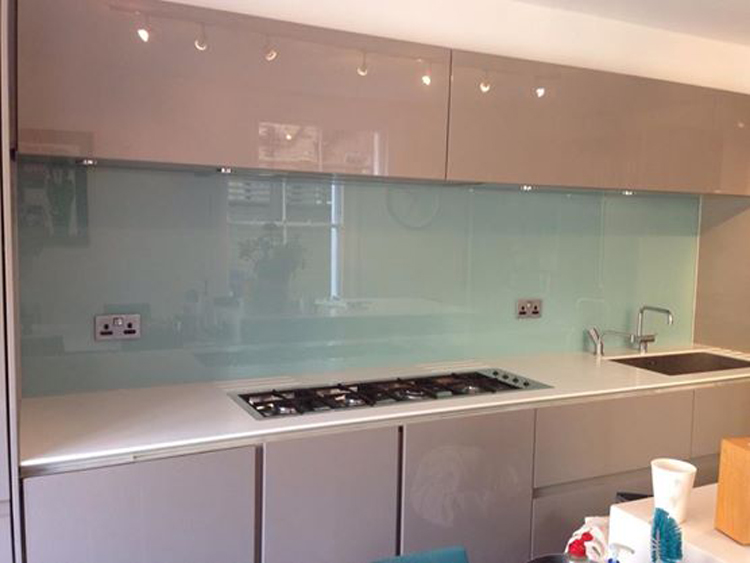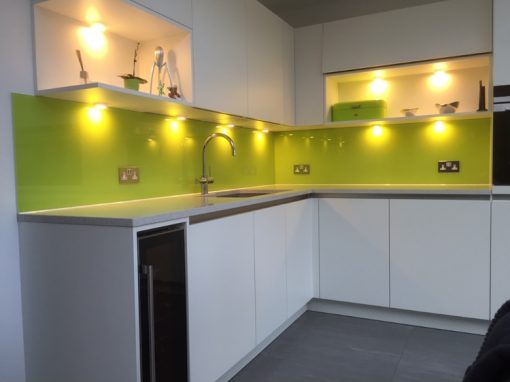 One of the many appealing features of glass kitchen splashbacks is the ability to create an exact colour match specifically suited to complement the kitchen décor within your Banstead property.  Glass kitchen splashbacks are back painted to the colour that you choose using a type of glass paint that bonds to the surface.
With the whole colour spectrum to choose from, Banstead homeowners can often find it a tricky decision to decide what hue to choose for their kitchen splashbacks.  Here are a few handy tips and suggestions.
If your kitchen cabinets and countertops are classic white or black with clean lines then glass kitchen splashbacks in strong colours add vibrancy into the room.  Kitchen splashbacks in a vibrant lime green, a raspberry red or a luxurious aubergine purple will create a stunning feature lifting your Banstead kitchen.
Kitchen splashbacks can also create a sense of consistency and harmony within your Banstead kitchen.  Glass kitchen splashbacks can be closely matched to the colour of your work surface, be that a brown wooden colour, a silver granite shade or the grey of polished concrete.  By integrating the colour of your glass kitchen splashbacks closely a chic, understated look can be created within your Banstead home that is currently on trend.
Want to know more?
To find out more about any of our glazing services, please contact us today.