Kitchen Splashbacks Cheam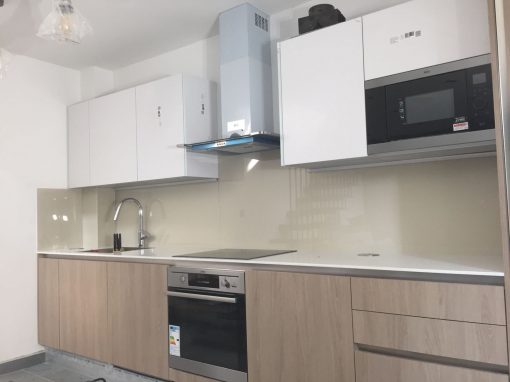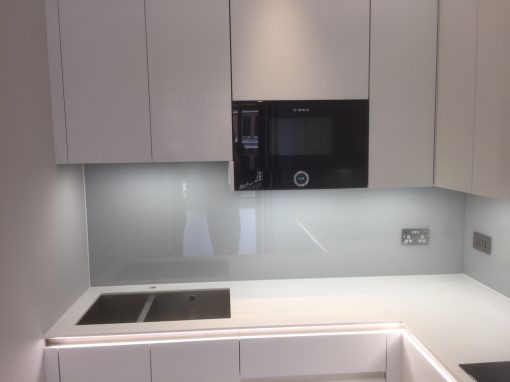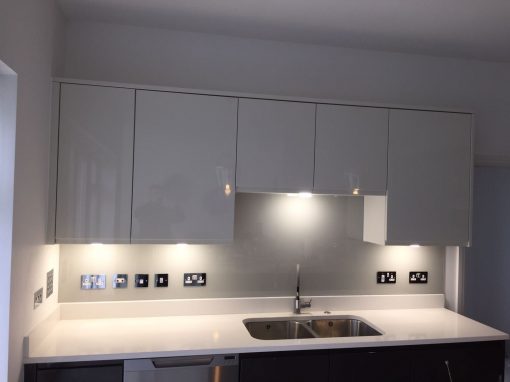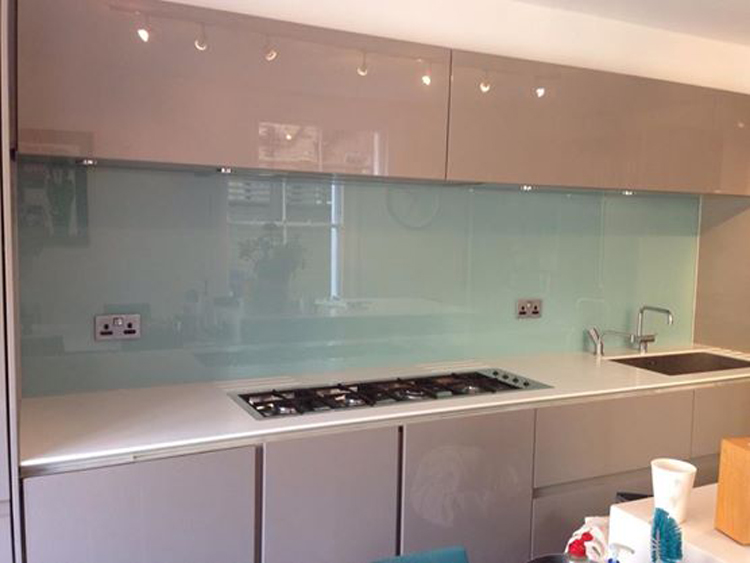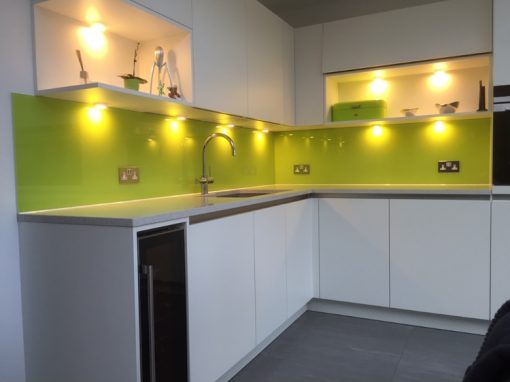 Kitchen splashbacks made of glass immediately add extra light and glamour to a Cheam kitchen due to the material's fabulous reflective qualities.  The sleek, reflective quality of glass kitchen splashbacks bounces light around the room, adds depth and succeeds in making a small Cheam kitchen look bigger.
All glass based kitchen splashbacks can produce this special design element but if you are looking for something extra special for your Cheam property you might like to consider ways of upgrading the wow in your wow factor.
Sparkle
It is possible to draw the eye even further to kitchen splashbacks and make them even more of a feature by adding a fine silver or rainbow glitter finish to the chosen coloured paint.  Your Cheam kitchen will sparkle even on the dullest of days!
Illumination
To ramp up the glamour of a Cheam kitchen consider backlit glass kitchen splashbacks or adding lighting around the perimeter. This will create a stunning feature and you can even enable the LED lights to change colour with the flick of a switch or according to the temperature of the room.
Overlay
Or you might like to consider overlaying a printed image, patterned fabric or textured wall with transparent glass kitchen splashbacks to create a permanent piece of art in your Cheam kitchen.
Want to know more?
To find out more about any of our glazing services, please contact us today.