Kitchen Splashbacks Chessington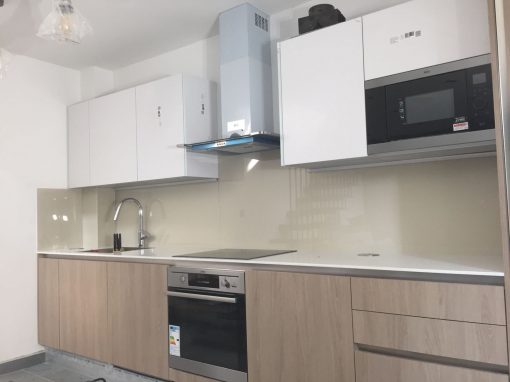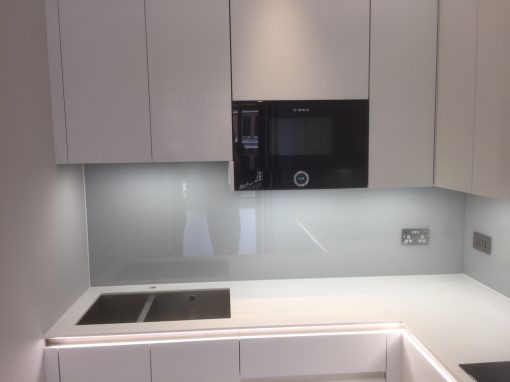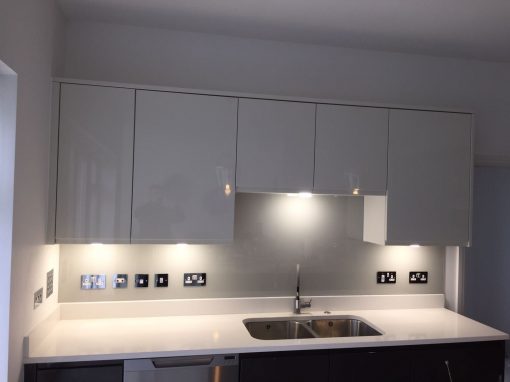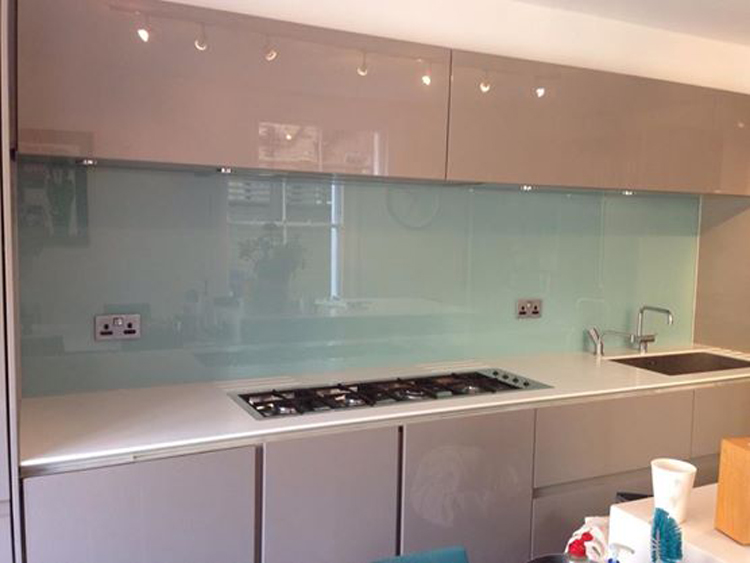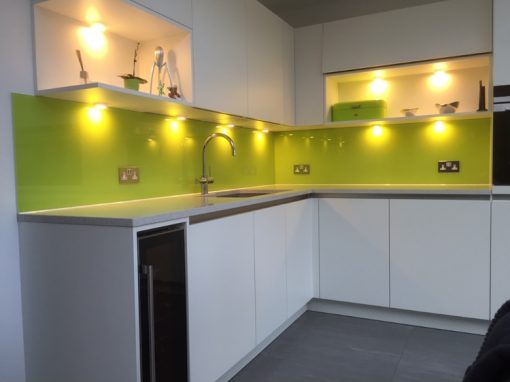 When Chessington homeowners choose to purchase kitchen splashbacks from Southern Toughening Glazing Ltd they can be assured of a high quality end product made of low-iron, 6mm tempered glass.
A low-iron glass ensures that the colour specifications for your kitchen splashbacks can be perfectly matched to the colour scheme of your Chessington kitchen.
The green iron tint visible around the edges of traditional glass can interfere or dull down the chosen colour.  However low iron glass is made from a high grade of silica sand.  It is crystal clear, and has higher reflective and light transmitting properties making it an ideal choice for creating sleek, perfectly coloured kitchen splashbacks for your Chessington property.
Southern Toughening Glazing Ltd's kitchen splashbacks are made from 6mm toughened glass to ensure safety in your Chessington home. The glass is strengthened using a process of thermal tempering resulting in a sheet of glass that can withstand much greater pressures.  It is five times stronger than normal glass and if in the extreme circumstances that it does break it won't shatter into dangerous shards but will crumble.  Critically for the purposes of kitchen splashbacks tempered glass is resistant to heat and can even withstand a direct flame.
So for kitchen splashbacks that are practical, safe and beautiful order from Southern Toughening Glazing Ltd today.
Want to know more?
To find out more about any of our glazing services, please contact us today.