Kitchen Splashbacks Clapham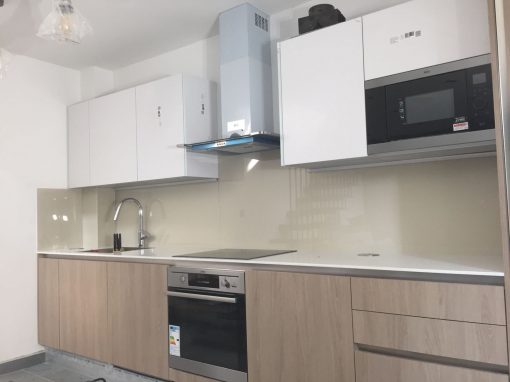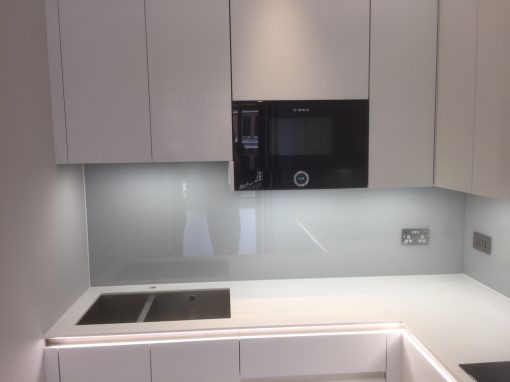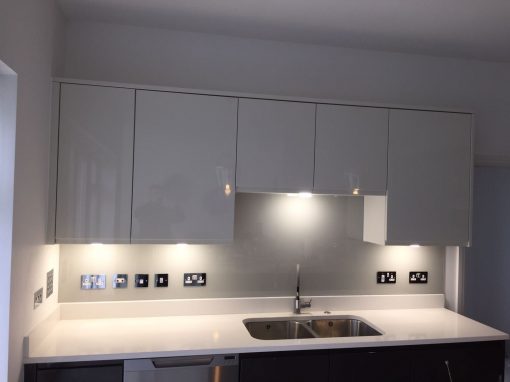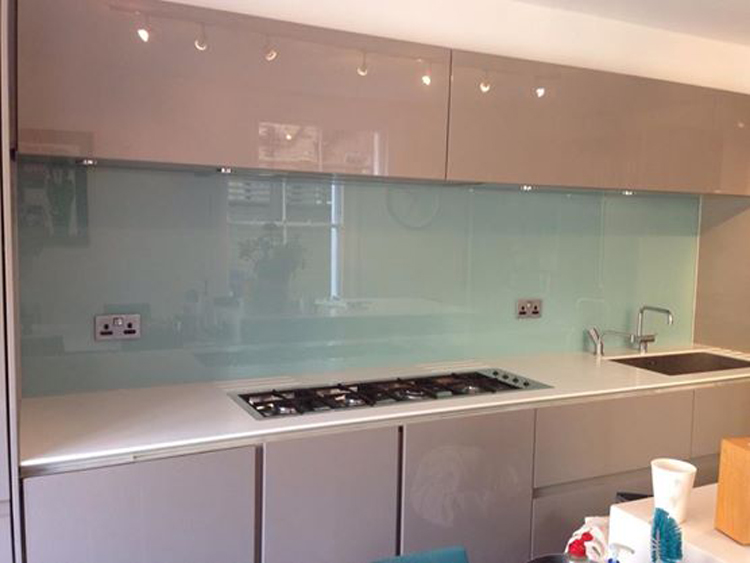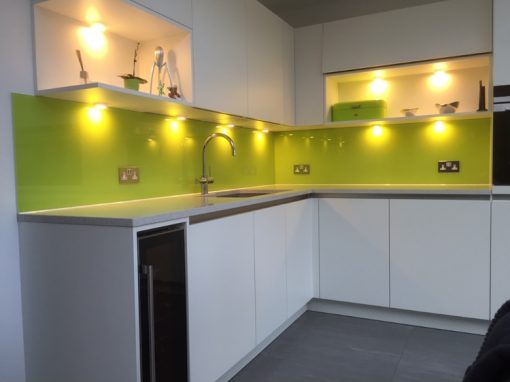 Would you like your Clapham kitchen to have the wow factor? Kitchen splashbacks are an easy way to make a statement and aesthetically lift the kitchen in a Clapham home.
Kitchen splashbacks have become an integral design feature for many contemporary Clapham kitchens.  As well as creating a beautiful backdrop on the wall, kitchen splashbacks perform a valuable function in protecting the kitchen walls from grease and spills.
Whatever the style of the kitchen in your Clapham house, there are kitchen splashbacks that can add that extra design element.  Kitchen splashbacks are available in a range of colours and materials.  You can choose kitchen splashbacks that seamlessly blend into the kitchen or stand out to create a striking feature.
Glass kitchen splashbacks
Toughened glass is a very popular choice for modern kitchen splashbacks as it is easier to clean than the grout surrounding tiles.  It can be made in absolutely any colour.  You can even place another material behind such as brick, wood or a light source for a more spectacular look.
Metal kitchen splashbacks
If you have chosen an industrialised style of kitchen within your Clapham home then stainless steel kitchen splashbacks work well.  Alternatively copper kitchen splashbacks suit warm, traditional country kitchens.
Granite kitchen splashbacks
Counter materials such as granite and quartz composite can be extended beyond the work surface to create kitchen splashbacks that have consistency with the rest of your kitchen.
Want to know more?
To find out more about any of our glazing services, please contact us today.