Kitchen Splashbacks Kensington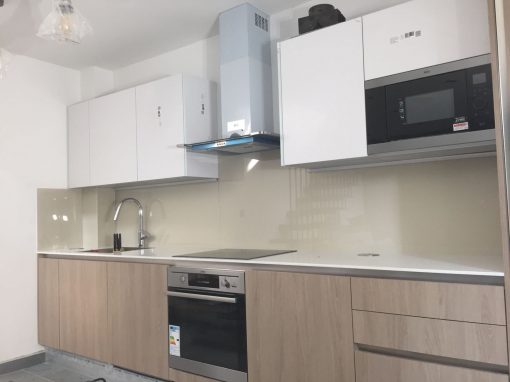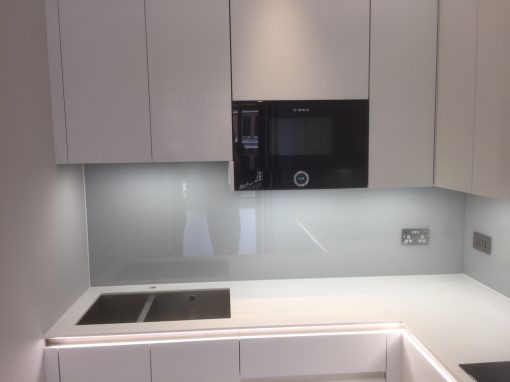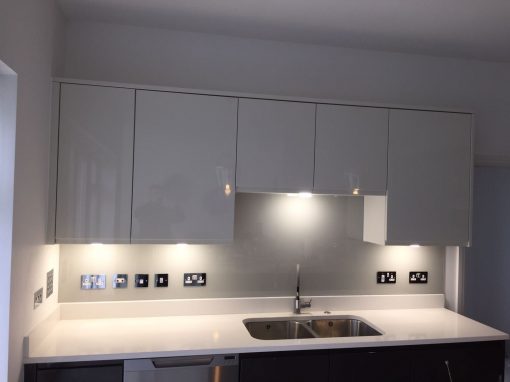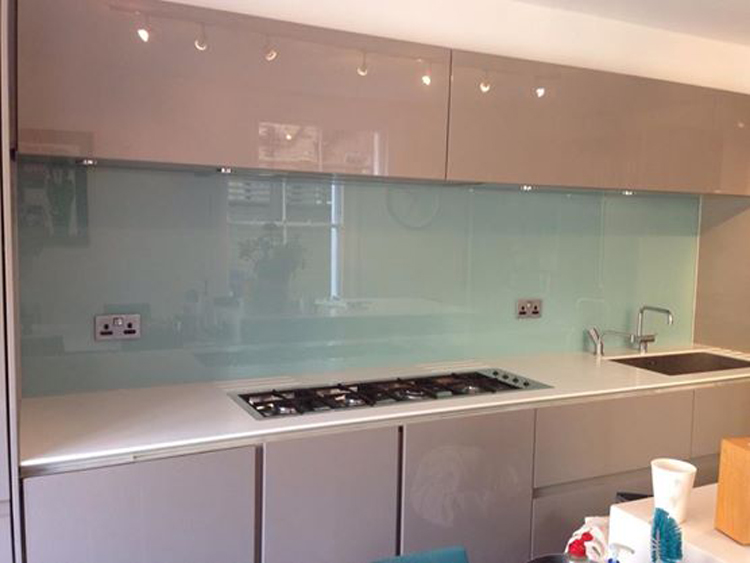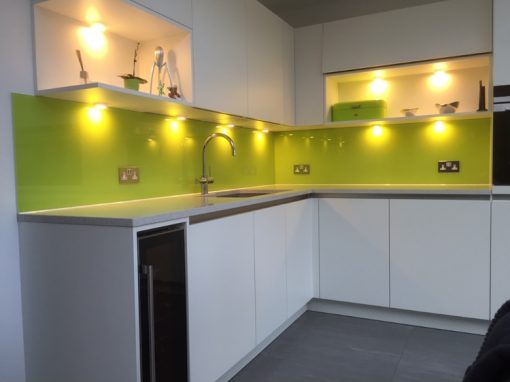 Glass is a naturally hygienic material perfect for the use in Kensington kitchens.  Glass kitchen splashbacks benefit from these naturally hygienic properties making them a safe, clean and practical choice for your Kensington household.
The non-porous, flat nature of glass offers a smooth surface for kitchen splashbacks that does not allow food or grease to get lodged in it.
Glass repels water and prevents the growth of mildew.
Glass kitchen splashbacks cannot stain, fade, harbour bacteria or be scratched.
Glass kitchen splashbacks are easy to maintain with minimal effort – simply a wipe of kitchen cleaner on a cloth will produce a sparkling finish.
But why choose the practical option when you can choose the beautiful, stylish option instead?  Well the wonder of glass kitchen splashbacks is that they offer both for your Kensington kitchen.
Glass kitchen splashbacks are undeniably the beautiful option with their radiant light reflecting properties. The sleek, elegant, highly polished finish of low iron tempered glass kitchen splashbacks looks fabulous in almost any space, making any room look bigger and brighter.
Southern Toughening Glazing Ltd can make custom-cut glass kitchen splashbacks to fit any size, colour and specification making glass the ideal material for the kitchen splashbacks in your Kensington home.
Want to know more?
To find out more about any of our glazing services, please contact us today.