Kitchen Splashbacks Ashstead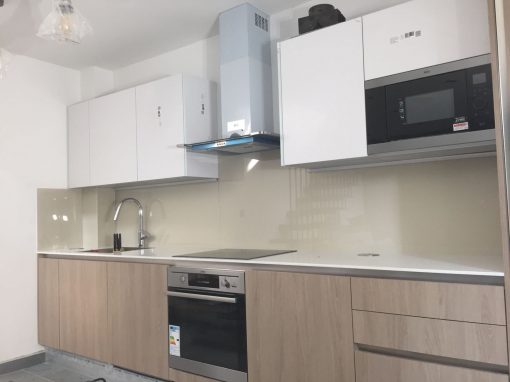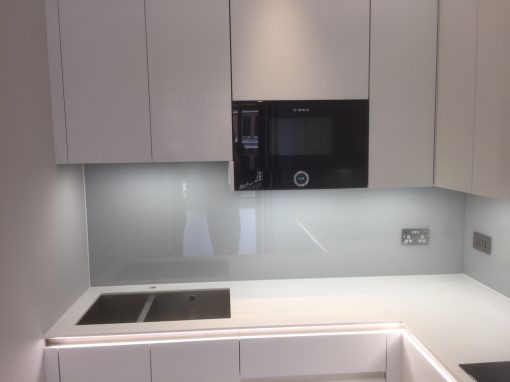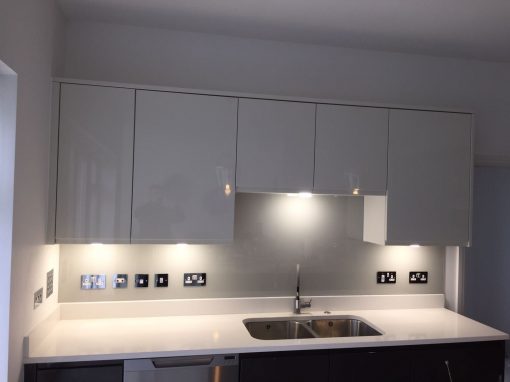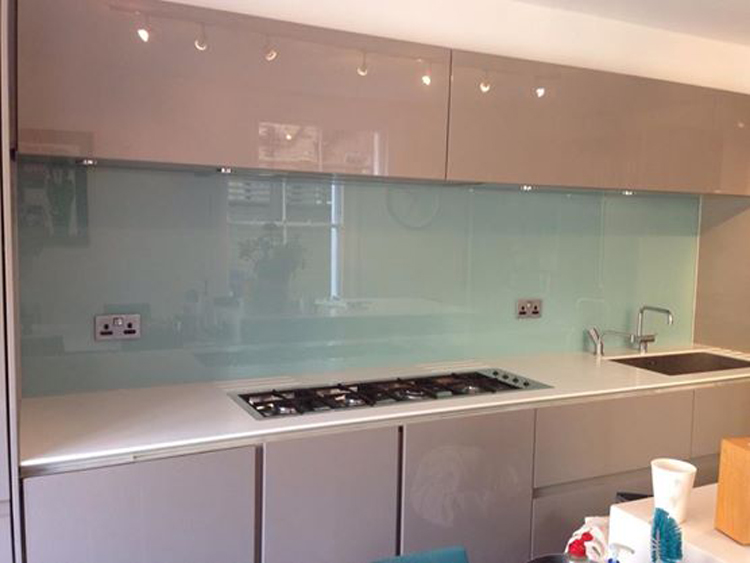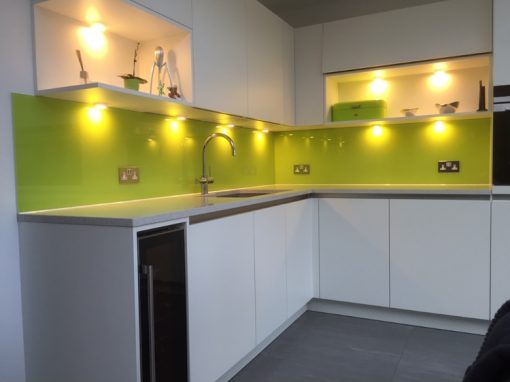 From storage jars, to decanters, to spice bottles and champagne flutes, glassware in the Ashtead kitchen has always been on trend and in fashion.
Now you can extend your glassware to include the kitchen splashbacks in your Ashtead property.
Glass is a beautiful, versatile material that reflects, refracts and diffuses light.  With glass coloured kitchen splashbacks, you can harness this beauty to make a wonderful, gleaming feature within your Ashtead kitchen.
With the extra light and the depth of reflection that glass kitchen splashbacks provide you can create the illusion of space.  And with the addition of colour in the kitchen splashbacks you can create a vibrant, luminous, sleek backdrop to set your Ashtead kitchen off beautifully.
And don't confine this beauty simply to behind your oven.  Why not create a generous covering of glass between your wall units and counter tops to create a lustrous and radiant kitchen scheme.
At Southern Toughening Glazing Ltd we believe that glass coloured kitchen splashbacks can enhance the beauty of any Ashtead property.  We can create it, supply it and fit it to your exact specifications.  Get in touch with Southern Toughening Glazing Ltd today to order the classic, luminous beauty of glass kitchen splashbacks for your Ashtead kitchen.
Want to know more?
To find out more about any of our glazing services, please contact us today.